Track 1 : "Driving In The Rain" (ZOO)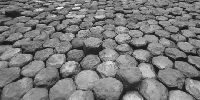 ...two, three, are we rolling? OK...alright, OK, I think we're going to go now...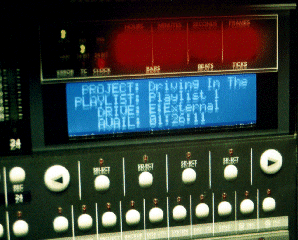 © Z00 Projects 2002
---
Credits
Denise : Vocals
Karen : Vocals
Paul : Keyboards, bass (bowed).
Reg : Guitar
Simon : Drums, percussion (bowed cymbals)
Andy : Ideas and edits

Static sweep of medium wave and long wave recorded by Reg, Paul and Simon direct to hard disk on Sunday 7th April 2002.
Shipping Forecast for 7th April 2002 downloaded from http://www.bbc.co.uk/weather/ukweather/shipping.shtml
"two, three, are we rolling..." recorded from The Peggy Carstairs Report on Between the Ears, BBC Radio 4, Sunday 7th April 2002.
Excerpt from Fantasia on Greensleeves by Vaughan Williams.
"The tune of Greensleeves is one of the loveliest of English melodies, and is sometimes attributed to that great Royal patron of the arts, Henry VIII. Vaughan Williams included the tune in his 1928 Falstaff opera, Sir John in Love, and used it as the basis for a short Fantasia for harp and strings, with optional flute parts. Despite its title, the piece actually incorporates another melody, the folk-tune Lovely Joan, which the composer had found in Norfolk during one of his song-collecting excursions."
Brendan Beales, sleeve notes for The Essential Last Night of the Proms.